Product Description

Due to the high environmental risk of traditional chemical pesticides, Biological solutions for controlling plant diseases are highly recommend. Chitosan oligosaccharide is the biological control solution with the features of non-toxic, Bio-Degradable, good compatible.
Dora Sailor contains chitosan oligosaccharide (enzymatic hydrolysis), which has outstanding water-solubility, high biological activity and easily absorbed utilized by crops.
For now, Dora Sailor are widely used on
Seed pretreatment – disease resistance, strengthen seedlings
Soil treatment – prevent harmful pathogens and nematodes, improve soil condition, stimulte roots growth
Foliar spraying – induce crops' resistance to stress & diseases
Specification
Dora Sailor Powder………………≥90% Cos

Dora Sailor Liquid………………..≥ 10% Cos

Compare to normal chitosan oligosaccharide
Molecular weight<1500, high activity

Excellent water solubility & flowability

Obtained by degradation of chitosan by

enzymatic hydrolysis
Benefits

of Dora Sailor
1. Increase seed germination
After seed treatment, it not only can improve seed vigor & germination rate, but also can stimulae the seeds immune & growth system to improve the diseases resistance & growth rate.
It has been experimentally demonstrated that we apply on rye grass seed, its germination index increased 33.5% and vitality index increased 59.5%.

2. Increase resistance ability to stress & diseases
For stress, it can induce plants general regulation of endogenous hormones.
Improve plant's water retaining capacity

increase the

lodging/

drought-resistance

Help the recovery of damaged plants
For diseases, it can thicken the plant's cell walls and instantly induce defense reactions to various kinds of virus, fungus and bacteria.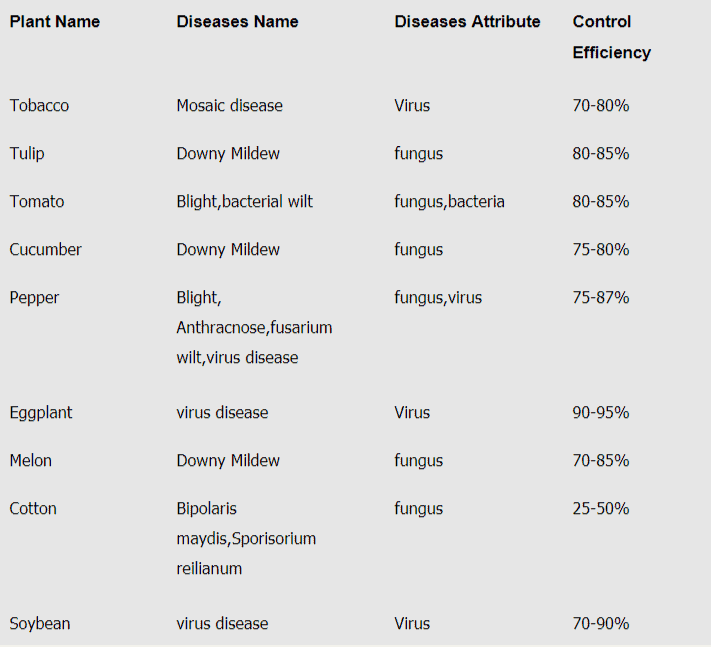 3. Improve soil micro-environment
Control harmful nematodes  Apply Chitosan oligosaccharide in soil is effective to control nematodes. Cos can stimulate the breeding of chitinolytic microbes to ruin the cuticle of nematodes eggs.
Increase growth of plant-benificial rhizobacteria After applying Chitosan oligosaccharide, beneficial microbes can easily prosper and their activity stimulated. Great help to build a healthy soil micro-environment.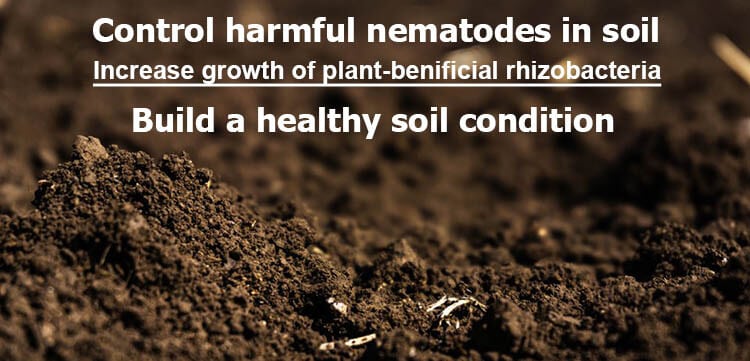 How to use Chitosan oligosaccharide
Dora Sailor Powder 
Seed treatment: 5g for 100-200Ibs seeds   
Foliar spray: 25-50g/ha per time, total 3-5 times per season 
Water flush: 500g per 1000L water per hectare
Dora Sailor Liquid 
Seed treatment: 50ml for 100-200Ibs seeds   
Foliar spray: 200-500ml/ha per time, total 3-5 times per season 
Water flush: 2-4L per 1000L water per hectare
General principles for the mixing of Cos with pesticides
Pay attention to the mixing sequence: first dilute the Cos product according to the usage instructions, then dilute the pesticide into the mother liquor, and finally pour the pesticide mother liquor into the Cos dilution. The order of compounding cannot be reversed.